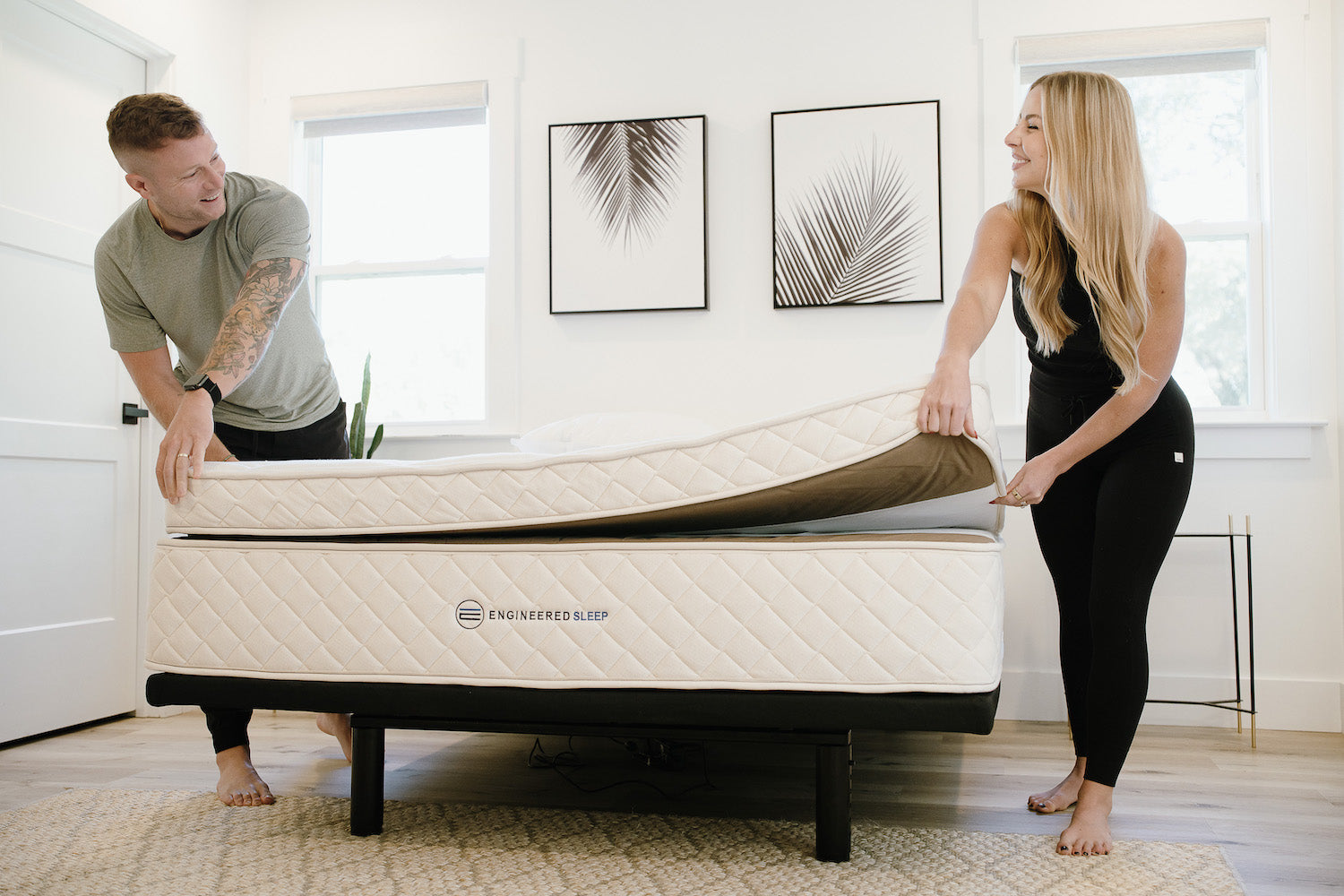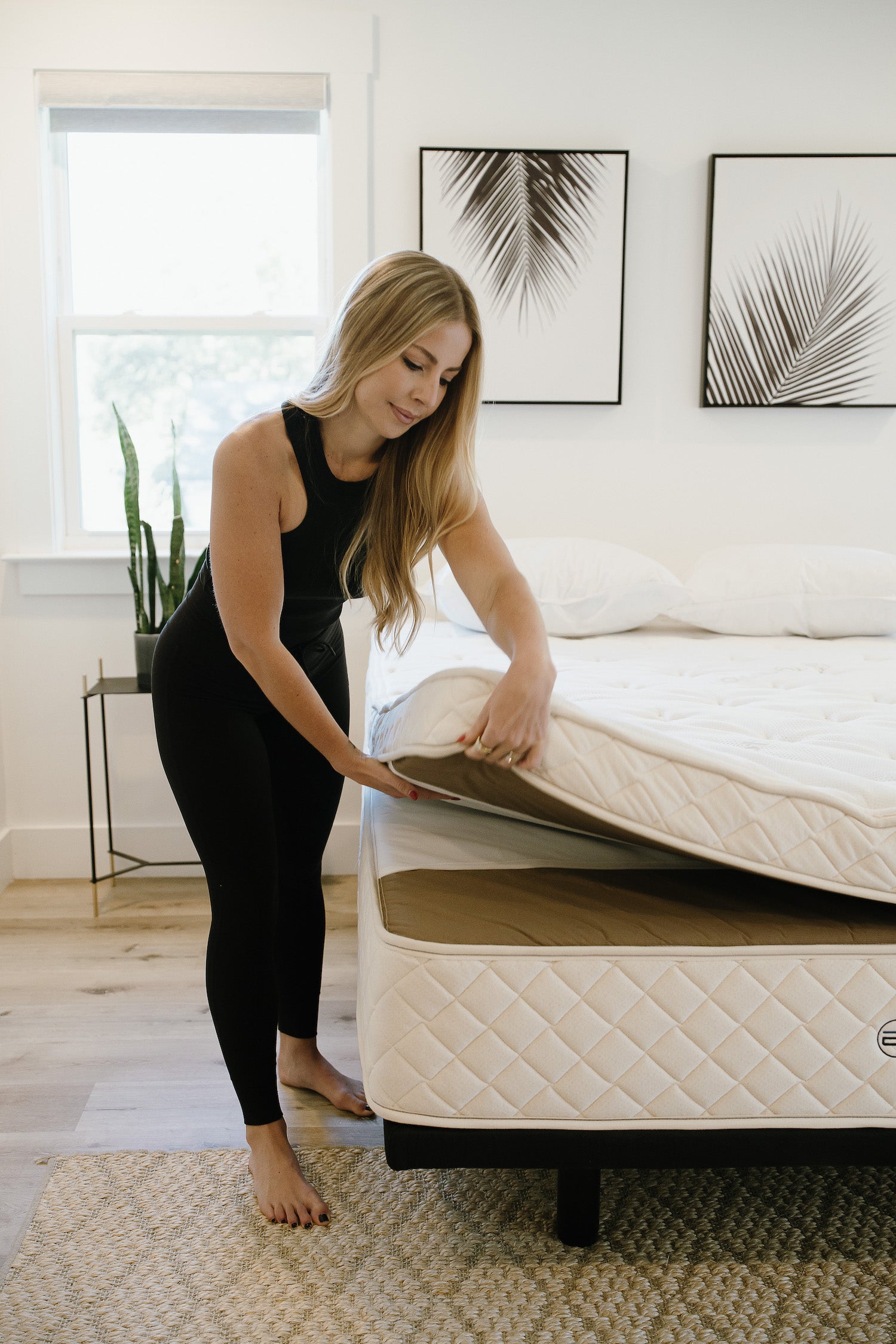 Duo™
The DUO™ offers a revolutionary design with modular comfort layers. Unlike traditional mattresses that require complete replacement, this mattress allows you to refresh the comfort layers at any time. This feature promotes sustainability and saves money over time.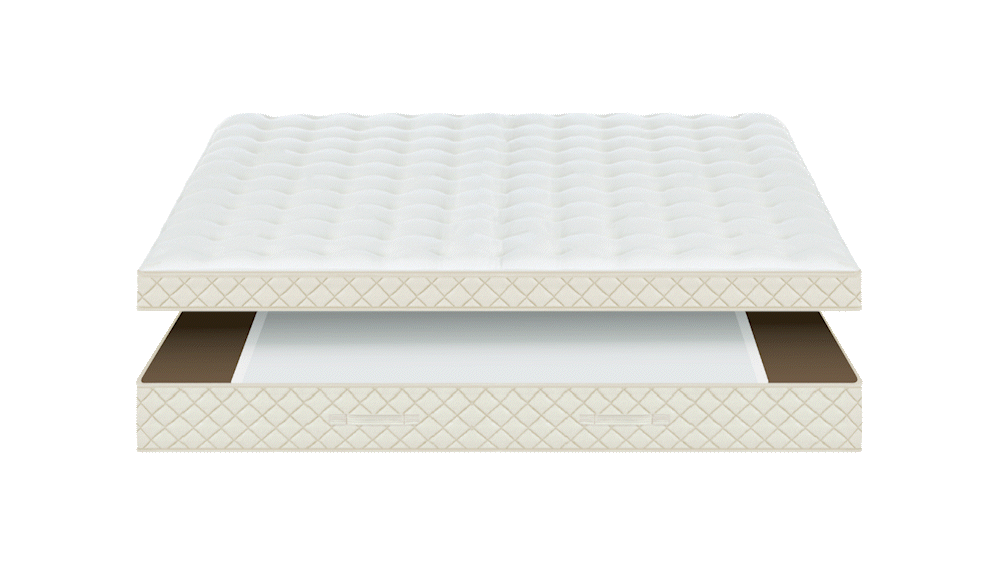 Cling™
At the heart of the DUO Mattress is CLING™ - our proprietary patent-pending attachment method that takes the two DUO layers and connects them as one.
Next level Innovation
CLING™
CLING™ is our quiet material that seamlessly connects your comfort to support in order to generate the ultimate sleeping surface.
FLIPPABLE SUPPORT
REFRESHABLE COMFORT
4 DUO Comfort Options + 1 Flippable DUO Core = 8 Different Feels
Comfort That Adapts, Sleep That Renews
Whether you prefer a responsive feel or something that's contouring - the DUO has you covered. Discover the DUO Memory and the DUO Latex.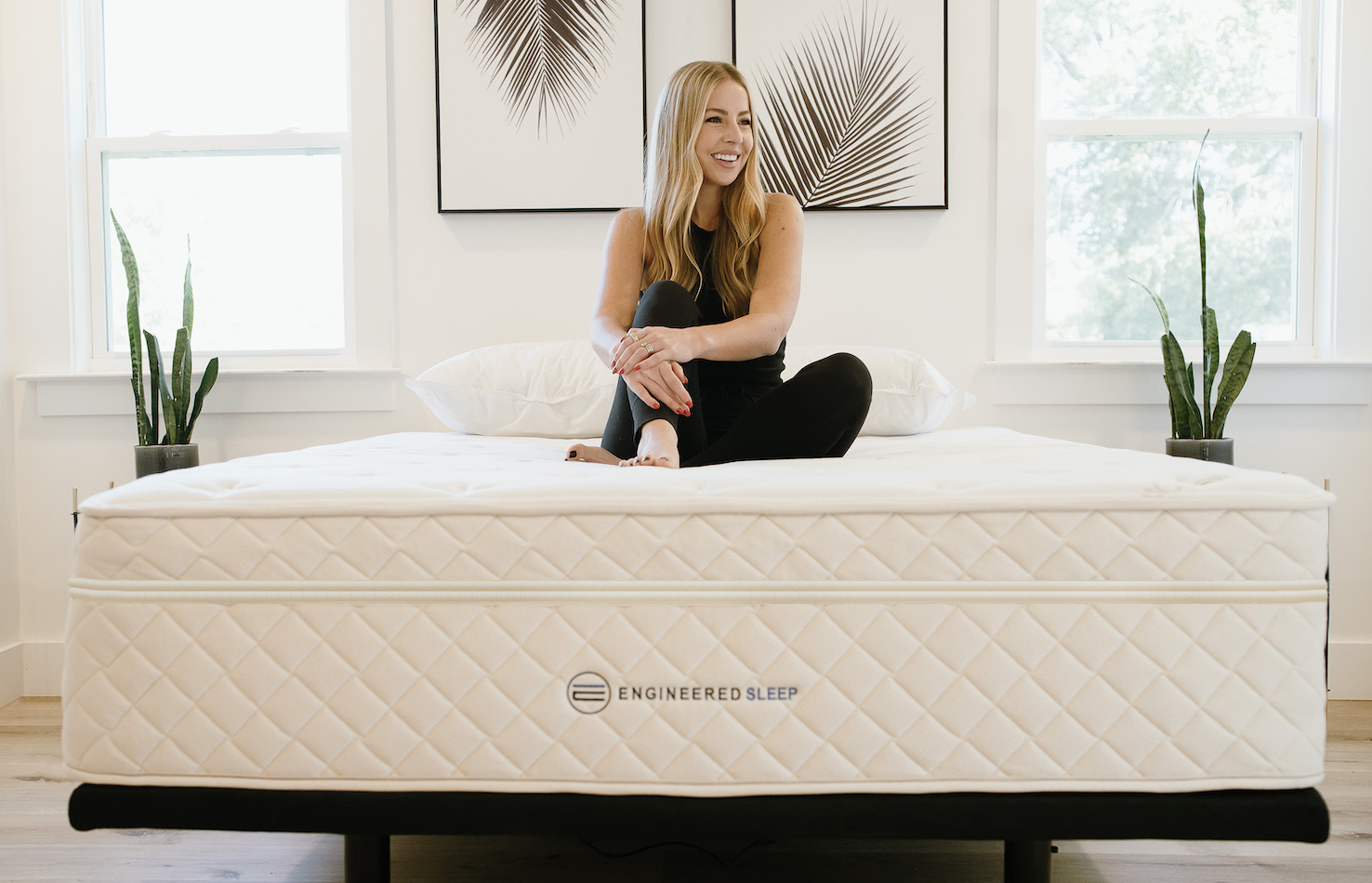 hybrid latex
Duo Latex
A more responsive feel and a cooler night's sleep with the DUO Latex.
HYBRID MEMORY FOAM
DUO MEMORY
Pressure point relief and low motion transfer with the DUO Memory.
THE DUO
COMFORT QUIZ
Take our personalized Comfort Quiz to see our top DUO mattress recommendation for you.
WHERE LOGIC
MEETS COMFORT
By splitting the support and the comfort, you simply "refresh" your mattress by replacing the comfort layer as needed.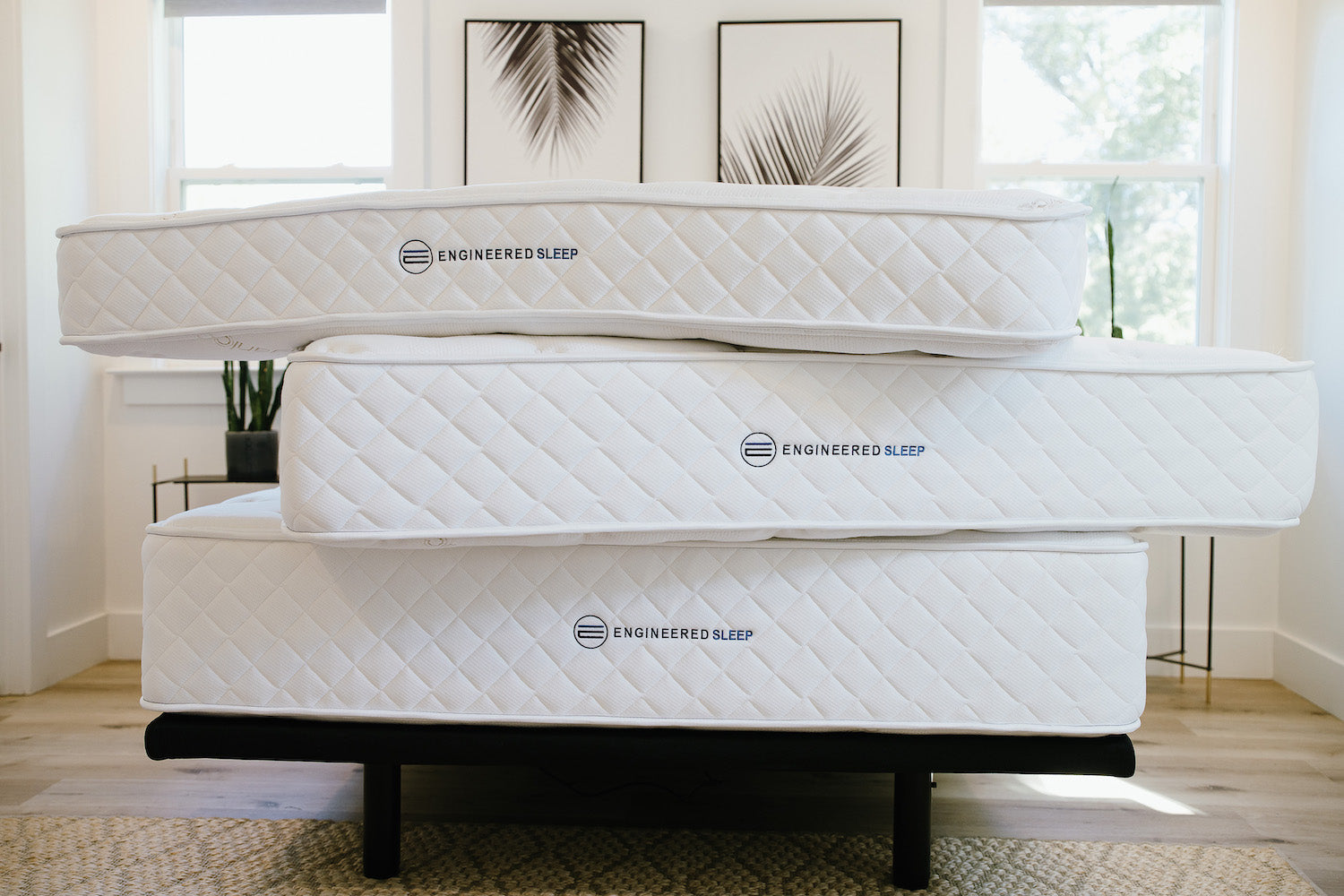 DOUBLE SIDED
CLASSIC HYBRID MATTRESS
Like a classic novel, our Classic Hybrids bring a touch of tradition back to the bedroom - timeless, flippable mattresses made with quality craftsmanship.
SHOP NOW
Mattress Making
experts
With over 90 years of mattress manufacturing experience, we are a true direct-to-consumer business. We have built our brand on quality and trust. Let's make your dreams come true with the best mattress you've ever owned.